Have you found your soulmate? What's on your lover's mind? Are you on the right path in your career? Call Joy Light and get the answers you need!
Joy Light
Get a Free Three Minute Reading with Joy!
*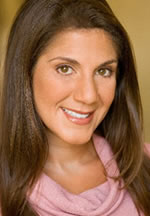 *2022 Ommie Award Winner BEST SPIRITUAL CHANNELER* Joy is a gentle yet powerful advisor. Talking with her is like having a friend who has walked alongside your experience. She does not rely on any tools and only depends on her powerful abilities. Her uncanny abilities allow her to tune into your energy and the energy around you in order to pick up on situations and people. With little to no information, Joy will reveal the truth about any situation with absolute clarity. She often communicates with angels and spirit guides during readings. She is also able to communicate with deceased loved ones, offering messages to those seeking closure and understanding. She is also an animal communicator, providing messages from animals both alive and deceased. There is one trait to Joy that surpasses all her abilities and that is the size of her heart. She is truly an angel here with an incredible gift us. Joy is also an Ordained Minister, Certified Cantor and Certified Reiki Master. In addition, she is a healer. During a reading, she can perform chakra balancing and theta healing which she uses to facilitate her energetic healing capabilities.
Education and Experience
Joy has been giving intuitive medium readings through her own ministry Healing Visions Ministries since 2004. Joy works with many organizations in the spiritual and metaphysical communities, as well as guiding Indigo & Crystal children. Joy is an Ordained Minister, certified Reiki Master, Chakra Balancer, Theta Healer, Mind Reader, Spiritual Counselor, and Animal communicator. Joy holds a Bachelor of Divinity Degree for Ministry from and was certified at The School of Intuition, and The Institute for Crystal Healing.
Joy Light is
Away

Right Now.

But you can arrange a call back and your phone will ring when Joy becomes available!

$4.99/min - First 3 Minutes Free!*
* Free minutes available only to first-time callers.
Praise For
Joy Light
Click Below to Read More!
I was concerned about advice I'd been given and Joy really gave me same thoughts and advice proving an accurate and honest reading to me. I felt so good after talking with her. — [more…]
As soon as you hear her voice you are at ease. She gave me answers to a lot of my questions. Very easy to talk to — [more…]
Joy is very clear and concise, gives her insights in a kind and loving manner. — [more…]
Joy thank you very much for giving me clarity. Your always so detailed with my reading. Joy you are so such a kind loving person. God Bless!! — [more…]