Have you found your soulmate? What's on your lover's mind? Are you on the right path in your career? Call a real psychic and get the answers you need!
Join Our Psychic Team
We're Seeking Real Psychics for our Clients!
Psychics for Hire is a growing online network of real phone psychics seeking to help clients navigate through life's challenges. Our service is powered by Click4Advisor™ technology, so your telephone number is kept private and payment is automated, accurate, and on time. If you are an experienced psychic, we encourage you to apply!
IMPORTANT: Read everything on this page before completing the application. 99% of all applicants are rejected for completing the form incorrectly.
Please Have a Real or Professional Name
We're a web site of real psychics, not screen names. In order to read for us, the "Advisor Name" you choose on the application must be a professional first and last name.
Consider the following advertisement on TV: "Next week on Ellen, we're featuring psychics James Van Prague, Lisa Williams, Teresa Caputo, and WinterUnicorn4713!" Don't think that works? We don't either.
Please Have a Real Photo of You
We want pictures of real people, not images of mythical creatures, stock photography, snapshots in front of your pickup truck, or stolen photos of Russian mail-order brides. We prefer professional-quality photos. Pictures must be at least 150 pixels wide by 216 pixels tall.
Some Examples of Professional Looking Photos: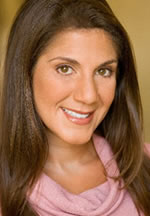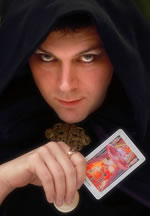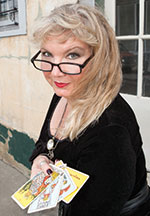 Note: we run reverse image searches for all photos submitted. If you're using pictures of other people, we will know and we won't accept you.
You Must Have a Professional Listing
Your listing should communicate to your callers how your skills, your experiences, the psychic tools you use, and your style of reading are going to tell them what they need to know and help improve their lives. You should also list relevant education, training, certifications, and media appearances.
All Listings Must be the Third Person
This means you must write about yourself as if someone else is writing about you. For example, "Joan Smith has been reading for 30 years" not "I have been reading for 30 years")
Examples: Leanne Marrama | Timothy Reagan
What You Need to Know About Registering
There's just a few more things to know before filling out the form. Our backend telephone system is powered by
Click4Advisor
technology so we wanted to mention a few important points about their signup process:
Registration Form

Here are important points about the Click4Advisor Registration Form.
Your Advisor Name is your real or professional name. Do not use Click4Advisor's examples. Use a first and last name.
Method of Payout is how you wish to be paid. You can choose either PayPal or direct deposit.
Advisor Profile
Upon registration, login to your new Click4Advisor account with your
Advisor Name
and
password
and select
Advisor Profile
from your
Advisor Control Panel
to create an advisor profile. Fill it out thus:
Your Click4Advisor category must be set to Metaphysical.
Your sub-category should be set to Psychic/Tarot Reader by default. If you do not do Tarot, sub-category should be set to Psychic/Clairvoyant. We have another site that these listings appear on where we show only Tarot readers so those who are not set that way won't show up.
Your Phone Number is where you want to receive calls.
Your rate is how much you want to charge. Most set it to $3.99 or $4.99 per minute but you can choose whatever rate you like.
Your Service Detail is where you enter your listing information.
Your Education and Experience is where you put relevant media appearances, training, and professional certifications.
W9 Form
Click4Advisor
, the backend company that powers our site, submits 1099 forms to the IRS for its advisors. You must submit a W9 Form to them in order to be paid. You can find the W9 form on the
Advisor Control Panel
under the
"Availability"
section.
Payment Information
Click4Advisor
pays you weekly, either via PayPal account or direct deposit to your checking account. After Click4Advisor deducts its .12 cent per minute connection fee, the remaining amount breaks down like this:
50% goes to you, the advisor.
15% goes to Click4Advisor.
35% goes to Psychics for Hire.
A significant amount of our portion is used towards marketing costs, including Google AdWords and other advertising channels.
Free Minutes
Psychics for Hire offers 3 free minutes to every first time user who joins our site. While you are not paid for them, it is a fantastic way to get new clients as most callers will add minutes if they enjoy their reading. You can also send free minutes directly to your favorite clients from
Advisor Control Panel
by clicking
Transactions
and then
Send Promo Minutes
.
So, if you're ready, Click Here to Register with Click4Advisor
Reviews From
Satisfied Callers
Click Below to Read More!
Great advice about someone very important to me! It worked! Thanks for the love! — [more…]
This review is long over due. Pandora has been guiding me for years. Her encouragement, accuracy and connection with light has helped me to grow in my career and relationships. I've recommended her to friends and family and all have had the same experience. Thanks Pandora! — [more…]
Genevieve was so helpful to me. I was feeling confused and she pinpointed the root issue very quickly. Thank you so much, — [more…]
Great reader!! will call back :) my time ran out though last week wish i could have read longer. — [more…]
Thank you so much Nicole! You are amazingly insightful & inspiring and accurate! Definitely I will go back to you again and again! Nicole is highly recommended to everyone if you want the truth and helpful advice! — [more…]