Have you found your soulmate? What's on your lover's mind? Are you on the right path in your career? Call Hylton James and get the answers you need!
Hylton James
Get a Free Three Minute Reading with Hylton!
*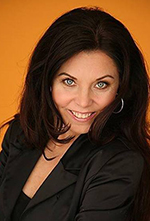 How many Celebrity Psychic Mediums have been dead SEVEN times, hit by lightning and touched the light of God? The Answer is: ONLY ME! With over 45 years of experience with my clients, I'm known as the Psychic's Psychic even though I have never owned a crystal ball! I'm clairvoyant, clairaudient, and clairsentient seeing spirit physically and holographically. Having a foot in both worlds simultaneously, I teach new psychic techniques to help people be more psychic for themselves. I am proficient in utilizing any tools to tap into and scan someone's personal 'life script'. Through methods from voice vibration to dream interpretation!psychometry to past life therapy, remote-viewing to relaxation; individuals will sense a closer connection to their souls while I slide through their life stories.
Education and Experience
In New Jersey, life started in an ordinary way for this extra-ordinary visionary born in the USA with a different sight. With remembrances of seeing and communicating with spirit since before age six, Hylton was a pure, innocent and clear child as she communicated with her "real" imaginary friends on the other side. It wasn't until her own Catholic mother had valid visions for three days running of a family member passing- that created a fear that visions such as these should not be revealed on any level. So, Hylton was told not to reveal her God given gift and use it to help aide others.
James decided to work in many facets of the entertainment industry in New York City. At age 15 in a modeling shoot; the photographers found spirit images on the film that they brought to decipher at The Society of Psychical Research. Somehow, Hylton knew that she had to find a way to mesh the psychic world with her work in the TV, Music & Film Industry.
After two very hard years of fighting spirit's direction (due to her family's protests), an event would happen to get her back on track and to see this gift as 'good'. A near death auto accident on October 9th,1980 enveloped her in a tunnel of God's light. While holding an angel's hand and being lifted upwards through the ceiling of the crushed automobile; Hylton saw her physical body below. This was just the first of the seven incidents she would encounter.
While on vacation in Cancun, Mexico in 1993; James drowned in a turbulent undertow. Swallowing water enough to fill her lungs she let go and went backwards through a tunnel. Individuals combed the ocean for her body and while under the ocean in a vision Hylton's mother beckoned her to come back. "You can't leave me now" her mother stated while James was held in a beautiful shimmering blue white light. At that very moment, she was then thrust upward as if through the blow hole of a whale. She was gone for what beach-goers say is 8 minutes. Once in the hotel, Hylton phoned her mother and told her of the drowning. Her mother said "You can't leave me now! Grandma is having an operation that will make her unable to walk for the rest of her life. You have to get here!"
Extremely high fever brought on the third NDE. James met her soul group of 12 on Memorial Day in 1994. A 13th one, a bright 'Angelic Guide' came to take her home. Hylton made the choice to stay.
In 1997, James also survived being struck by lightning while on the phone in Mar Vista, California. This was not an NDE but a power surge that gave her an extra-ordinary energy that has stuck with her to this date where she breaks glass when channeling or in a very high energy. The Lightning Hit also caused Hylton to have to hire an assistant to drive her due to her high energy which effects normal car function from alarms to speedometers to door locks. James believes that her abilities to help comfort others have been enhanced by 'touching the light of GOD' and by the lightning as well.
Hylton discovered a new niche and became a pioneer of the 'New Age'. In 1986 to 1988, she produced, hosted and wrote an on-location, how-to, interview formatted, metaphysical magazine TV series called "Vibrations!Of the Known and the Unknown". It was the first programming of its kind and included a New Age music interview with Kitaro. These paranormal, alternative healing and entertainment episodes aired on the BBC. Regis Philbin backed her 100 percent! This led her to a guest spot on "AM Los Angeles" where she subsequently became a 'New Age Correspondent' and to her Co-Producing a piece on near-death experiencer Dannion Brinkley for UPN's "Paranormal Borderline". Later, she would appear internationally on the Network News, RTL PLUS programming, "Saturday Nite Clive" with Clive James, "Sightings", ABC-TV's "Looking Beyond", and to host an international TV Series "In Contact". James would also be serious on radio shows such as "Art Bell's", NYC's "Joey Reynold's Show", then psychic-ally funny on "The Jonathon Brandmeier Show" plus Sirus XM Radio with Matt Alan, Shadoe Stevens and funny man Ryan Stiles.
Through the urging of psychic experts, Hylton finally came out of the closet as a psychic! She was 'Undercover' for years working on numerous noteworthy cases as a 'True Psychic Detective'!leading her to becoming a 'Profiler' on the Ennis Cosby Murder airing on UPN's "Strange Universe". James then channeled famed murder case victim Brenda Sue Shaffer on "Hardcopy" in an acting-channeling role. TV audiences viewed her Investigative take of various murder mysteries such as JonBenet Patricia Ramsey with famed detectives on E! ENTERTAINMENT's "Hollywood Private Eye"!and furthermore highlighting Hylton's channeling of Bonny Lee Bakley, deceased wife of Robert Blake, stating real facts revolving around the case on E!'s "Hollywood & Beyond".
In her practice, with her heart open wide, Hylton translates inspirational messages from the other side daily to help people who have experienced the loss of a loved one and to create comfort in their lives. She has been therapeutically trained in grief counseling and hospice. Clientele fly in from around the world, just to spend a few hours with her and experience her gentle healing touch. She has studied at the Theosophical Society of Boston, Mahikari Healing Center of Pasadena, and The Project Nightlight Hospice Center of Los Angeles.
When it was time to hand out the OSCARS, E! ENTERTAINMENT chose James as 'Top Psychic Eye' for their TV Special "E!'s The Road to the Red Carpet: OSCAR Picks and Predictions" co-hosting with Art Mann. In her everyday counseling celebrities on set- Hylton helps Star TV, Musicians, Film Directors, Producers, Writers, Casting Directors and Actors gain their vision on projects that will later influence the World. She assists them to have a new perspective in the decision making process and how spirit moves them behind the scenes. Hylton also helps security personnel provide safety to both studio cast and crew. What's important is that people tend to tell James `things that they would not tell anyone'; she creates a confidentiality and trust level with everyone right from the start! She is like "That Psychic Girl" next door!
She's the New 'Rock 'n Roll Channel'!
Pulling up in her classic red suicide door 1968 T-Bird, "THE DOORS" were opened unto James when she channeled Jim Morrison for VH-1's "Rock of Ages" at one of his favorite haunts, the Whiskey a Go-Go! She uncovered how Jim really died in Paris, which twice printed Internationally in Newsweek Magazine. This 'LA WOMAN' then found herself in Sunset Sound Recording Studios where the song was recorded. While sitting with "THE DOORS" original musical equipment, both CBS Newsmen could interview Morrison through this 'sexy' Psychic. Synchronistically Hylton went on to meet many of Jim's friends and co-workers that are still here with us including being offered Jim's last residence in the states. As James says, "Dead Men Love Me!especially the men of Rock 'n Roll!"
She has Saved Lives!Following in the footsteps of 'World Prediction' psychic Jeane Dixon; Hylton has made numerous precisely accurate WORLD PREDICTIONS that are unfolding as each day passes. From Human World Devastation, Ecological Alarms to KATRINA, the WTC Flights of 9-11, and the Showdown at the Gulf War; she has an uncanny sense of the goings on in the World and our Society.
Hylton James is
Away

Right Now.

But you can arrange a call back and your phone will ring when Hylton becomes available!

$8.88/min - First 3 Minutes Free!*
* Free minutes available only to first-time callers.