Have you found your soulmate? What's on your lover's mind? Are you on the right path in your career? Call Danika Tracy and get the answers you need!
Danika Tracy
Get a Free Three Minute Reading with Danika!
*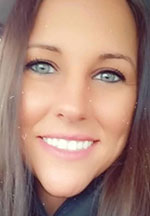 Array
Danika Tracy is
Away

Right Now.

But you can arrange a call back and your phone will ring when Danika becomes available!

$3.99/min - First 3 Minutes Free!*
* Free minutes available only to first-time callers.
Praise For
Danika Tracy
Click Below to Read More!
She connected with me so deeply, it's a reading I needed. She's wonderful and I will most definitely be back to speak with her again. — [more…]
It was a great reading. What she said felt right. Now just waiting and seeing on predictions. — [more…]