Have you found your soulmate? What's on your lover's mind? Are you on the right path in your career? Call Craig Michael Mayotte and get the answers you need!
Craig Michael Mayotte
Get a Free Three Minute Reading with Craig!
*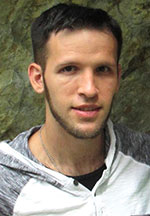 Craig Mayotte is a Salem Witch and also a Powerful Psychic with the abilities to peer into the hearts and minds of those who seek him. Craig reads from a variety of decks and connects with each deck differently. he has learned the Art of Tarot through study and dedication getting to know the cards has helped him become the powerful psychic he is. He has taken classes on many subjects of Witchcraft, Psychic abilities, and spirit Mediumship. He can help you with Matters of Health, Wealth, Protection and even Love, Call him now and you wont be disappointed
Education and Experience
Craig Mayotte studied Art and photography at RISD in Providence, Rhode Island, has attended online school at NewSchool of Fashion in New york city to learn the art of Styling and Branding. He currently signed up for an organization called #cut50 which helps as an effort to cut crime and incarceration across all 50 states. Craig donates a portion of his earnings to Salem Saves Animals a non profit organization to help end the cruelty of animal abuse. Craig Donates also to a youtuber by the name of Stephi Lee who was born with Cystic fibrosis commonly known as CF. by calling Craig your supporting 3 major organizations that he cares for deeply
Craig Michael Mayotte is
Available

Now!

Click the "Call Now" button to connect to Craig right away!

$3.99/min - First 3 Minutes Free!*
* Free minutes available only to first-time callers.