Have you found your soulmate? What's on your lover's mind? Are you on the right path in your career? Call Jaime Fitzpatrick and get the answers you need!
Jaime Fitzpatrick
Get a Free Three Minute Reading with Jaime!
*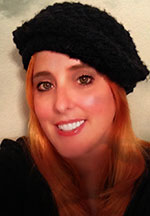 Psychic Jamie Lynn was the 2018 Psychic Expert for The National Enquirer!!! Psychic Jamie Lynn is a gifted 4th generation Psychic/Medium.
Education and Experience
Certified Level 3 Reiki Master, Certified Life Coach and Ordained Minister through Universal Life Church.
Jaime Fitzpatrick is
Away

Right Now.

But you can arrange a call back and your phone will ring when Jaime becomes available!

$4.99/min - First 3 Minutes Free!*
* Free minutes available only to first-time callers.
Praise For
Jaime Fitzpatrick
Click Below to Read More!
She was great. She picked up on my situation and the person I had questions about. Provided time frames and great insight — [more…]
Wonderful as she always is. Call was cut off again but I will definitely be back to update her with good news! — [more…]
Call was cut off but she's wonderful, puts my mind at ease. Will definitely continue to trust in her! — [more…]
She's great and so incredibly accurate. The call ended but I am going to be back to speak to her and get updates. Something tells me to trust her. — [more…]