| | |
| --- | --- |
| | |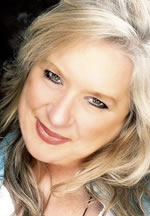 Michele is a kind and compassionate professional Psychic Medium that reads to empower you. She had a near death experience which led her to be able to channel guides and dearly departed. She reads to empower you with the choices you have to make. She specializes in love, career, finances, home and relationship issues. She also uses tarot, oracle or crystals to do readings upon request. She can also do mediumship and psychometry. She also offers photo readings. She is also a Reiki Master of Usui Reiki, Imara Reiki, Kundalini Reiki and Crystal Healing Reiki, Radio Show Host ,Writer, Teacher, Mentor and Certified Spirit Guide Coach through Deborah King. She owns her own shop. She believes in being able to help empower you to live your best life now. She believes in telling you exactly what she hears and sees and to make your choices from that. Do you want to learn to empower yourself? Do you see you living your best life now? She can help you make the changes necessary to be able to do this. She believes in Divine Timing.
Education and Experience
Certified Spirit Guide Coach by Deborah King of Hay House
Certified Life Force Energy Healer by Deborah King of Hay House
Best Psychic Directory
Famous Psychic Medium Directory
Atlantean Reiki Master Teacher
Shamanic Attunement for Empowerment
Usui Reiki Master Teacher
Kundalini Reiki Master Teacher
Imara Reiki Master Teacher
Crystal Healing Reiki Master Teacher
Michele Hudson is unavailable ... but you can arrange a call back!



$6.99/min - First Time Callers get 3 Minutes Free!*
Read Michele's Feedback! | Leave Feedback | Email Michele