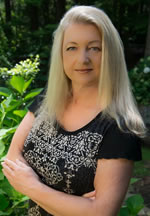 Jill M Jackson, best known as The Mississippi Medium, is an international award winning highly sought-after Psychic Medium, Speaker, Author, and Spiritual Teacher having won such prestigious awards such as the 2016 and 2015 Psychic of the Year from Shay Parkers Best American Psychics and the 2014 Social Activism Award for her volunteer work.

Jill is an evidential Medium, clairvoyant, clairaudient, and clairsentient.

Jill is an OMTimes Writer and is also under contract with Creative Laughter Productions for a reality television show.



Education and Experience
Education and Training

Esteemed Member of Best American Psychics

Certified Professional Psychic tested through the Certified Psychic Society

Past Life certification - certification from Mary Elizabeth Raines at The Academy for Professional Hypnosis Training

Reiki Master Certification from Joan Darlene of Hands of Healing Reiki

Tarot Card Training - certification from Wanda Selling, a reader with over 40 years experience

Animal Communicator certification from Lori Spagna

BSBA Bachelor of Science in Business Administration with a minor in Accounting University of Southern Mississippi

Previous CPA license

Jill Jackson is unavailable ... but you can arrange a call back!



$7.77/min - First Time Callers get 3 Minutes Free!*
Read Jill's Feedback! | Leave Feedback | Email Jill