| | |
| --- | --- |
| | |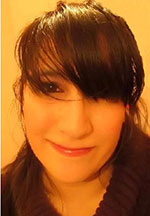 Sarajane(DivineReadings), is a Holy Spirit Prophetic Medium, Angelic Oracle And Master Shaman; In the love and Authority Of Lord Jesus Christ. Callling only upon the Holy Spirit; to deliver intensive revelations, prophecies and supernatural answers for the natural world. Communing with Angels, Saints and Prophets of the past carefully, testing each vision, message, to make sure it is correct as mentioned in 1st John 4:1-3.
No judgement is ever cast out, no prompts, and no wasting time. Anything goes, love, life, spiritual issues, life and death and beyond. As a Master Shaman since the age of 8; She is a natural spirit planes walker going into the places between the Heavens and the Earth to help souls in dire need of healing and supernatural change. Whether soul retrievals, or distance healings. She is here for those who truly feel lost and confused. With the power of God through Jesus Christ and His Authority; within Her and around Her, She will guide you to your highest place of blessing! Every walk of life is welcomed. Basic Answer to life; "For God so loved the world, that He gave His only Begotten Son, that whosoever believes in Him shall not perish, but have eternal life". --John 3:16. That is who I am and that is why Im here.

Education and Experience
Certified Spiritual & Healing Counselor, Christian Ministry & High Counsel training with Master's Divinity Seminary, Ordained Shaman and Yeshua Minister in 1998.
Sarajane Ward is unavailable ... but you can arrange a call back!



$4.99/min - First Time Callers get 3 Minutes Free!*
Read Sarajane's Feedback! | Leave Feedback | Email Sarajane