| | |
| --- | --- |
| | |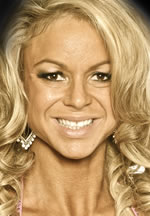 After a devastating car accident which claimed the life of her brother, she decided to start learning how to use her gift to help others. She has studied and done readings for some of the top psychics and mediums in the world. She is ready to share her gift with you. Being a medium as well, she can use energies of past loved ones to give messages, healing, and to help you understand that they are always with us. Her biggest form of study has been relationships. There are so many types of relationships out there, it's extremely tough to see how they are going to unfold because we are so close to the situation.

What can a reading help me with? She is a psychic medium and life coach. She can tune in and assist you in areas such as; money and finance, careers, relocation, vacations, romance, family issues, life path, and finding peace in knowing your loved ones are safe beyond the "physical plane" Clients will find that she will guide them on a path of "self empowerment" showing them how amazing life can be despite the obstacles we face.

What is a life coach?Sometimes we find ourselves in "ruts;" where we are focusing on issues that we feel we shouldn't, feel taken advantage of, are in the wrong career, living in a cloud of negative energy. She can help guide you towards the path that was intended for you. Sometimes called "destiny coach" I can help you understand "psychic vampires" and those who we should just back away from to relieve the impact of negativity on your life. She also deals with issues such as weight loss, motivation, and past lives.

Medium: All mediums are psychic, not all psychics are mediums. She can pick up on the energy of loved ones who have crossed over. Often during a reading if there is a message they will show her or interrupt her to bring forth that message. Spirits tend to be around us all the time, through her, they know they can communicate and can be quite excited. This is an amazing experience that brings peace to those who are grieving, or who need confirmation that their loved ones are safe and happy on the other side.

Soulmates: Past life and karmic connections. We immediately know them, like "love at first sight" often we are pulled toward these people. They can be temporary or permanent fixtures in our lives. Often a soulmate is someone who guides us on our path, allows us to see a part of ourselves we need to see, or loves us unconditionally; allowing us to open up to love more. Players and narcissists can mimic the energy of a soulmate. Often we can't see past our feelings and get emotionally tied into relationships with people she calls "energy vampires" If you are in a relationship and you need some enlightenment on a certain person(s) in your life, call or e-mail for a consultation and she can help direct you to pursue your energy in the right place.

Twin Flames: We have only one twinflame. Theoretically they are the other half of our soul. Rarely does meeting your twin flame not come without some sort of barrier or consequence. In a reading, a twin flame connection is eternal. Through lifetimes you will have been with this person. In a reading she can help direct you as to whether this is a twin flame relationship, how to cope and how to heal and or move on. Call or e-mail for a consultation.
Education and Experience
Theta healing, Meditation teacher, Metaphysical teacher. 14 years experience professionally
Jenny Deanne is unavailable ... but you can arrange a call back!



$3.99/min - First Time Callers get 3 Minutes Free!*
Read Jenny's Feedback! | Leave Feedback | Email Jenny