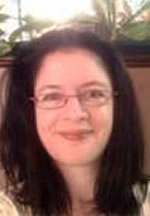 Chloe Anderson has been a professional psychic in the Boston area for sixteen years. During that time she has gained a reputation for accuracy, integrity, detail, and for the gentle and humorous nature of her readings. Chloe is clairvoyant and clairaudient and also uses a variety of oracles to perform her readings.
Education and Experience
Chloe was a popular psychic at a new age store in the Greater Boston area for nine years. Since 2009, she has read online full-time. She has also taught classes in angelic knowledge and communication, and accessing the help of the Ascended Masters in your life.
Chloe Anderson is unavailable ... but you can arrange a call back!



$1.89/min - First Time Callers get 3 Minutes Free!*
Read Chloe's Feedback! | Leave Feedback | Email Chloe