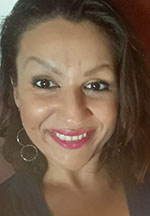 Samantha Jace is a gifted spiritual healer, reader, and advisor extraordinaire who can and will help in all areas of guiding life. She specializes in love and relationships and can and will look deep into your future to help guide you in unlocking doors to a better tomorrow. Glimpse into your future to find the answers to your deepest, most burning desires and find what your heart is really looking for. Get answers to your deepest questions, find your souls most inner secret"the things it has been searching for most in life, love, relationships, career, and finances. Ask Samantha your questions and get serious, honest, and accurate answers.
Education and Experience
Clairvoyant empath remote viewer channeling ordained minister bachelor's degree in psychology
Samantha Jace is available ... and ready to take your call!



$1.99/min - First Time Callers get 3 Minutes Free!*
Read Samantha's Feedback! | Leave Feedback | Email Samantha