| | |
| --- | --- |
| | |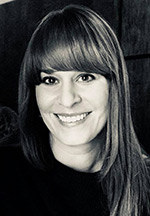 Jessica Suzanne has been providing gentle guidance to all seekers for more than 25 years, using a deck gifted to her at the tender age of ten by her revered aunt and teacher. She reads with humility and deep respect for all unseen guides illuminating the way. This treasured deck speaks to her as only an old friend would - with total (sometimes brutal) honesty and transparency. Let this seasoned reader distill the bitter realities thrust upon us all, into a decidedly more delectable nectar. A psychic elixir, designed to guide those in need through their challenges with heightened dignity, restored power and real choices. Cruel riddles of love, loss, money, work, family, friends, school, and so many other daily depressions, can leave us deflated and reduced in our physical form - powerless and victimized - but we need not stand alone at the twists and turns. Instead, reach out and rediscover your own power and choices with this kind, open advisor and her unique light. She is a doorway to the path of understanding you seek. A solitary witch, mother of three, and protector of those in danger, Jessica will restore your will, and whisper in your ear as you navigate the labyrinth.
Education and Experience
Jessica Suzanne is a family trained, solitary witch on a lifelong path created by generations. She has been invited to read at private gatherings all over California and New Mexico. Jessica is a classically trained, alternative process darkroom artist and jewelry designer. She makes her home and garden in Santa Fe, and helps all those who find their way to her gates in need of guidance, spell work, unique tools, herbs and powerful images, designed to empower the weary, the lost and the broken.
Jessica Suzanne is unavailable ... but you can arrange a call back!



$4.99/min - First Time Callers get 3 Minutes Free!*
Read Jessica's Feedback! | Leave Feedback | Email Jessica