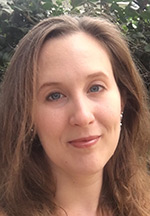 Kristan can provide an honest assessment of what is happening now in your life and empower you to handle it with grace and ease. She works in sacred space when she does readings, connecting only with those light beings who wish to help and heal. Information may be presented to her by her guides, your guides, relatives or friends of yours who have passed over, or even ancestral energies. Sometimes other light energies may wish to help too (nature spirits, angels, Ascended Masters, etc.). Kristan may use crystals, cards, a pendulum, and even some astrological information to confirm that what she is receiving and sharing is the clearest information she can present, and is in the highest and greatest good for you to receive.
Education and Experience
Kristan is a Full Mesa Carrier in the Inka Q'ero lineage of Peruvian shamanism and a Usui Reiki practitioner. She became aware that she was a medium (though she didn't know that was the term for it!) when she was 15 years old. Her intuitive reading and skills were honed at a metaphysical store that she managed for several years. While she worked there, she was also fortunate enough to speak with and learn from all manner of teachers in the metaphysical field including yogis, astrologers, numerologists, channels, psychics, ceremonial magicians, mediums, animal psychics and numerous healers. Kristan has also taught classes in Psychic Self Defense.
Kristan Forest is unavailable ... but you can arrange a call back!



$3.99/min - First Time Callers get 3 Minutes Free!*
Read Kristan's Feedback! | Leave Feedback | Email Kristan