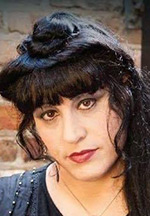 New Orleans native Kristen Marie is a powerful psychic and medium who uses Tarot and Runes to tap into the world of spirit to provide answers and guidance in all areas of life. Even as a child, her natural empathy led people to her for advice and healing. At seventeen, she had her first Tarot reading, and was told her path in life was to help people through her spiritual gifts. She has spent the last 25 years exploring her gifts through the study of a variety of spiritual paths and magical practices. Call Kristen Marie to find out how spirit is moving in all spheres of your life: love and relationships, work and career, health, legal issues, and so much more!
Education and Experience
Kristen Marie received her Bachelor's degree in Anthropology, which exposed her to religious and magical practices from all over the world. She began reading Tarot professionally 20 years ago, and added palmistry and runes to her skill set 15 years ago. She uses all three in readings to give clients the best information possible about their individual situations. In addition to her psychic work, she is a magical artist and creates dolls, gris-gris, and other sacred items that reflect her spiritual connection to her beloved hometown, New Orleans. She believes that her art and the creative process is another way to tap into the receptive energies necessary to be open to spirit communication, and feed her spirit, which in turn gives her psychic clients clearer information and assistance.
Kristen Marie is unavailable ... but you can arrange a call back!



$3.99/min - First Time Callers get 3 Minutes Free!*
Read Kristen's Feedback! | Leave Feedback | Email Kristen